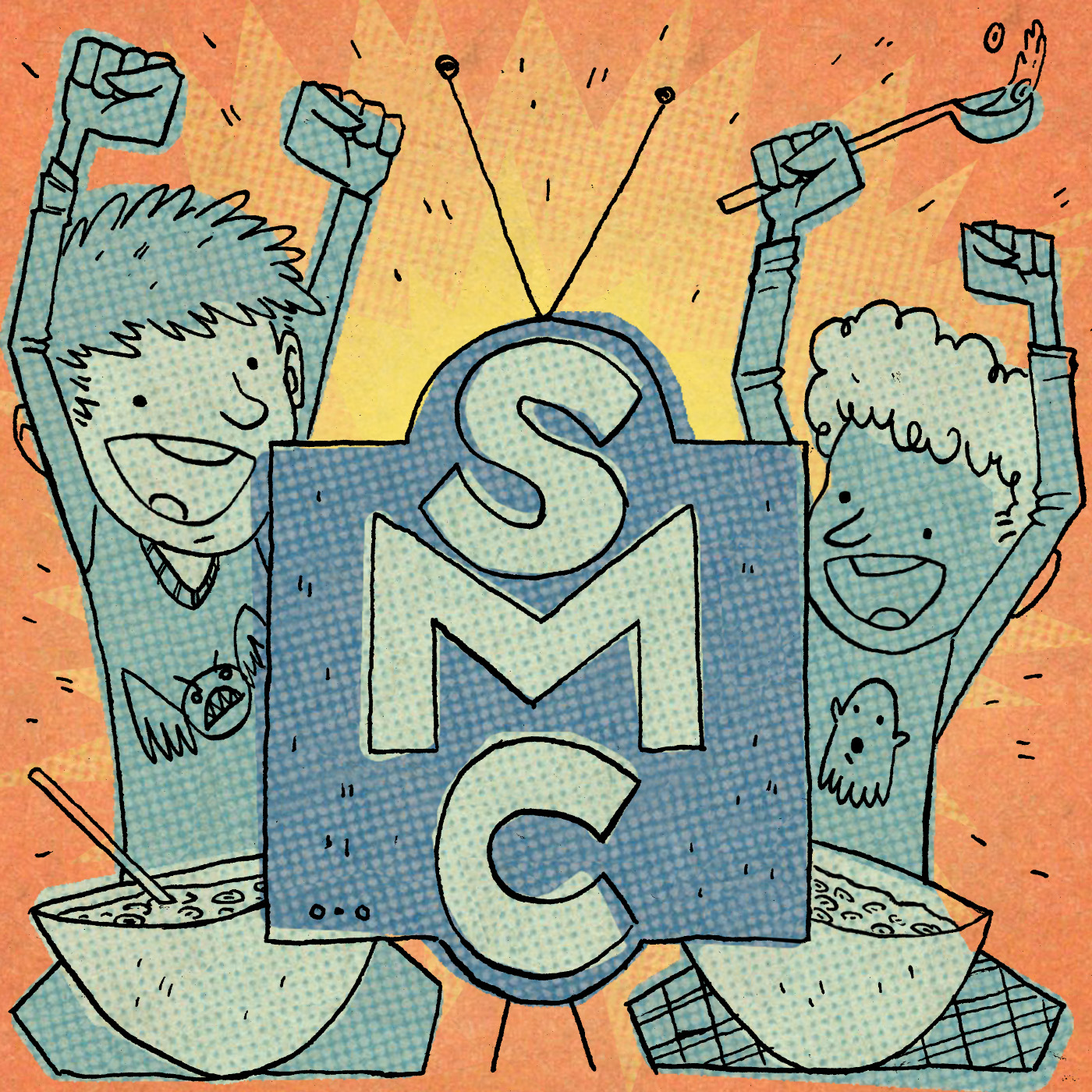 Fifteen years ago, The Boondocks changed the course of modern animation by not only featuring Black characters as the leads, but by being absolutely unapologetic in its content. That boundary-pushing show gained its own following along with a fair share of backlash, all of which is now par for the course for executive producer Carl Jones and producer Brian Ash. They've had celebrities like Oprah and Tyler Perry take issue with (and aim at) The Boondocks, just as they've had Adult Swim axe an episode before it was ever animated and HBO Max fully removing a previously aired episode from their listing. Censorship and button-pushing isn't new to Jones and Ash. Their newest animated series, Sugar and Toys, is cut from the same cloth, and the razor-sharp humor and laugh-out-loud variety sketches cut across all social, cultural, and political divides. It's first and foremost good comedy, but it's also another step in the rise of Black Animation.
I had a chance to chat with Jones and Ash about Season 2 of Sugar and Toys, now on Fuse, in a lengthy conversation about everything from COVID-19, standards & practices, The Boondocks reboot, and Jones' upcoming collaborations with Matthew Cherry for his Hair Love series, and the likes of Seth MacFarlane, Steph Curry, and Norman Lear for an animated reboot of the classic sitcom Good Times. We talked about all of that and more in an honest and open conversation, which you can listen to above or read highlights of below.
Sugar and Toys is a mash-up of Saturday morning cartoons (which is fitting for this particular podcast), social commentary and music culture parody. Season 2 of the Sunday night series "brings a wild new twist on the Saturday morning cartoons we all grew up with – but a whole lot less innocent. Bookended by host and multi-platinum rapper and actor KYLE (Netflix's The After Party, www.superduperkyle.com), it's executive produced by Aengus James, Colin King Miller, Jordan Allen-Dutton, Jones and Ash, with Kyle Harvey serving as co-executive producer, and produced by This is Just a Test and 245 Enterprises.
-
Support the Show through Patreon:
https://www.patreon.com/saturdaymourningcartoons
-
Want to find our cohosts online?
Dave Trumbore
collider.com/author/dave-trumbore
Twitter: https://twitter.com/DrClawMD
Buy the book 'The Science of Breaking Bad' - https://mitpress.mit.edu/books/science-breaking-bad
Sean Paul Ellis
IG and twitter @seanpaulellis
Performer at Washington Improv Theater where you can find tickets and times.
The Bureau podcast: https://tunein.com/podcasts/Comedy-Podcasts/The-Bureau-p1290704/
If you are digging our show and want to help you out, then you can do so in the following ways:
1. Recommend a cartoon to us:
Call us and leave a message at 202-681-4406. If you call then we will 100% review you recommendations if we haven't watched the cartoon yet.
2. Leave a review on iTunes
3. Like our Facebook page https://www.facebook.com/SaturdayMourningCartoons/
4. Follow us on twitter @MourningToons
5. Check us out on Instagram @SaturdayMourningCartoons