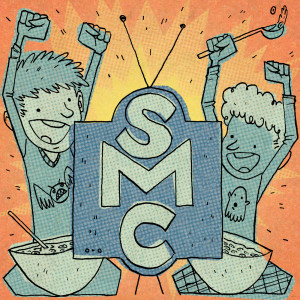 In this episode of the Saturday Mourning Cartoons podcast, Dave Trumbore reviews the upcoming 10th season of Adult Swim's stop-motion animation hit 'Robot Chicken.' Plus, in an interview with co-creator Seth Green, we learn about Season 10, guest stars, the 200th episode, and the upcoming special. Plus, Seth offers updates on 'Star Wars Detours', 'SuperMansion', 'Crossing Swords', and his live-action directorial feature debut, 'Changeland.'
-
Support the Show through Patreon
-
Want to find our cohosts online?
Dave Trumbore
Writes for Collider.com 
Twitter @drclawmd
Buy the book The Science of Breaking Bad - https://mitpress.mit.edu/books/science-breaking-bad
Sean Paul Ellis
IG and twitter @seanpaulellis
If you are digging our show and want to help you out, then you can do so in the following ways:
1. Recommend a cartoon to us: 
or, call us and leave a message at 202-681-4406.  If you call then we will 100% review you recommendations if we haven't watched the cartoon yet.
2. Leave a review on iTunes with the following message titled "B-bawk Bawk Bawk" with the review, "BKAWK!"
3. Like our Facebook page https://www.facebook.com/SaturdayMourningCartoons/
4. Follow us on twitter @MourningToons
5. Check us out on Instagram @SaturdayMourningCartoons