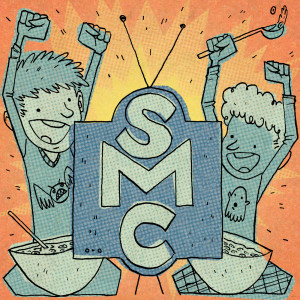 On this special holiday episode of Saturday Mourning Cartoons, Sean and Dave review the 1968 Rankin/Bass Thanksgiving holiday special, 'The Mouse on the Mayflower.' Featuring the voice work of Tennessee Ernie Ford and June Foray, with writing from Romeo Muller, and some animation work from the one and only Hayao Miyazaki. That's right! The legendary Studio Ghibli co-founder worked as a key animator for Toei, which animated this first holiday special from the studio behind stop-motion classics like 'Rudolph' and 'Frosty'!
But how does it hold up? And how has history remembered it?
-
Support the Show through Patreon
-
Want to find our cohosts online?
Dave Trumbore
Writes for Collider.com 
Twitter @drclawmd
Buy the book The Science of Breaking Bad - https://mitpress.mit.edu/books/science-breaking-bad
Sean Paul Ellis
IG and twitter @seanpaulellis
If you are digging our show and want to help you out, then you can do so in the following ways:
1. Recommend a cartoon to us: 
or, call us and leave a message at 202-681-4406.  If you call then we will 100% review you recommendations if we haven't watched the cartoon yet.
2. Leave a review on iTunes with the following message titled "Wait, Hayao Miyazaki made this?" with the review, "Why wasn't it better?"
3. Like our Facebook page https://www.facebook.com/SaturdayMourningCartoons/
4. Follow us on twitter @MourningToons
5. Check us out on Instagram @SaturdayMourningCartoons